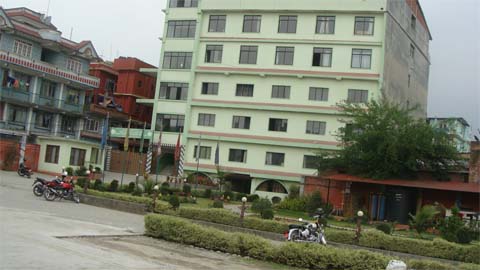 Stupa Health Care Center Co-operative Limited (SHCC) is a social, services oriented community owned, integrated and comprehensive health care cooperative center. SHCC is the first and unique of its kind in the country in term of its multidimensional objectives, welfare services and participatory approach in the operation and management process with the notion of "Health is Wealth and Health for all".

The SHCC has three main organs, mainly Nepal Institute of Health Sciences (NIHS), Stupa Community Hospital (SCH) and Centre for Research, Training & International Relations (CRTIR).
The Executive Committee of the SHCC appoints Chief Executive Officer (CEO), Campus Chief (Principal), Medical Director and Chairperson of CRTIR to undertake the overall responsibilities and the implementation of day-to-day management activities of their respective field.